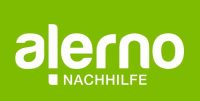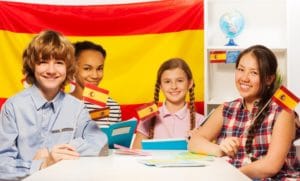 professional tutoring
improve self-confidence

start overnight

integrated quality management

Having fun learning Spanish
With alerno your child will be introduced to the Spanish language. Our qualified learning coaches ensure in individual and group lessons that the basics are consolidated and new content is easily understood. At alerno, we focus on a pleasant working atmosphere and a successful entry into professional life. As a partner of public schools, we also ensure that your child begins to work independently and goes to classes much more confidently. With the Spanish tutoring from alerno, the next exam will be child's play. Just choose one of ours r 11 alerno locations in Bremen, Bremerhaven, Delmenhorst and Rotenburg ad Wümme in your area and just drop by!

97.8% customer satisfaction



"Very good tutoring! The teachers are great and the site management is friendly and very helpful. "
Melissa, 19, student from Bremen

"Before I came to alerno, I had a 4 in Spanish. Now I'm on a 2, my teacher said. "
Elif, 11, student from Bremen
"My daughter did a primary school course at alerno and felt very comfortable there. She was sick for a long time and was able to catch up wonderfully here. "
Maria, mother of a schoolgirl

HAVE WE CONVINCED YOU OF US?
CALL US FOR FREE NOW


0800 14 14 14 6




OR EMAIL US DIRECTLY VIA OUR CONTACT FORM.
-> You can find further alerno advantages here