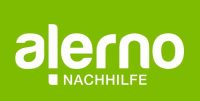 professional tutoring
improve self-confidence

start overnight

integrated quality management


qualified tutors
Having fun learning Latin
Learning Latin made easy with alerno. Our students feel very comfortable in the relaxed learning atmosphere at alerno. Our trained tutors motivate your child in individual or group lessons and convey the basics and advanced content as simply as possible. As a partner of public schools, alerno attaches great importance to consolidating and deepening language skills. It is particularly important to us that the students quickly find confidence in themselves and are not afraid to report to school. With our professional Latin tutoring, your child is well prepared for the lessons and the next exams.
Just choose one of ours r 11 alerno locations in Bremen, Bremerhaven, Delmenhorst and Rotenburg ad Wümme and visit us for a non-binding consultation.
97.8% customer satisfaction



"Everything here is very individual and flexible."
Jule, 15, student from Bremen

"The tuition at alerno is going great. We would do it again anytime. "
Parents of a student

"I am very satisfied with my Latin teacher. She repeats everything to me very often and I can ask her anything. "
Christin, 16, student from Bremen
HAVE WE CONVINCED YOU OF US?
CALL US FOR FREE NOW


0800 14 14 14 6




OR EMAIL US DIRECTLY VIA OUR CONTACT FORM.
-> You can find further alerno advantages here