Tutoring with a professional from the region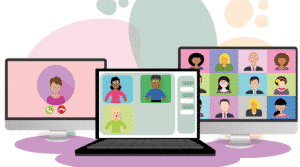 thanks to the server-based app, learn from wherever there is internet
the complete Microsoft Office 365 online – free of charge
Lesson times tailored to the student
Smartphone, tablet or PC with camera and microphone required
easy to use and very stable – Microsoft Teams

qualified tutors
many hundreds of satisfied online tutoring customers
---
Online tutoring with alerno
Learn from the comfort of your sofa? Online tutoring is child's play with alerno. alerno uses Microsoft Teams as an e-learning app that is very easy to use and stable. There are many reasons for choosing this type of tutoring. When Public School Partners It is important to us to encourage each student as individually as possible. A smartphone is enough to take part in e-learning. A camera and microphone are required on the PC. Our qualified learning coaches convey the content to be learned in a particularly easy-to-understand manner and deal intensively with each student. Find out more in the nearest the 11 alerno locations in Bremen, Bremerhaven, Delmenhorst and Rotenburg / Wümme or give us a call.
Problems registering for online tutoring?
If you have problems logging in, you can find here Help, regardless of whether when logging in via the browser or via a smartphone.
---
"I used e-learning to prepare for my MSA in math. It was super easy and helped me a lot. "
Leo from Schwanewede, 17 y.
---
"I never thought that I would get such cool online tutoring at alerno. I installed the app on both my mobile phone and PC and was able to easily upload photos of my assignments during the class and discuss them directly. "
Joshua from Bremen-Burglesum, 16 y.
---
"My daughter is in the 4th grade and a tutoring solution had to be found during the Corona closure of the alerno locations. I was very skeptical about e-learning. I'm so excited now that we'll stick with it. "
Mother of Luise from Bremen-Horn-Lehe, 10 y.
---
If you are interested in our online tutoring, please call us free of charge 0800 14 14 14 6 or contact us directly using our contact form.