Tutoring with a professional from the region
Abitur preparation – group on site or in e-learning

(10 x 90 minutes only 159 €, all subjects)

Your High School is there and you already dread it? Don't worry, we at alerno will support you and help you prepare properly for your exam!
On ten appointments we go through everything with you, help you to understand everything and give you tasks to consolidate your skills.
Our courses consist of a maximum of 5 participants, so that we can offer you the best possible help and support.
So you're fine prepared and confident in your exam.
Important, please register in good time! There are only a limited number of free places.
benefits
positive motivation, joint learning
less stress, others make mistakes too
cheap price through group constellation
sufficient working time

transparent learning development of the students
---
Abitur single crash course – on site or in e-learning

(5 x 45 minute private lessons only 139 €, all subjects)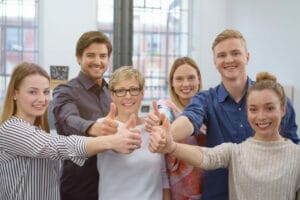 The one-to-one supervision of the Premium Crash Course is perfect for repeating exam-relevant topics and tasks. The qualified tutors concentrate fully on you. So you can clarify all open questions and go well prepared for your Abitur examination.
Events: individually agreed (subject to availability)
Price single crash course for Abitur: € 139
Also in Package duo bookable: prepare for your Abitur with a friend!
Price high school duo crash course: 79 € per person
Events: individually agreed (subject to availability)
benefits
particularly effective when preparing for exams
own Learning pace
undisturbed learning, no distraction
transparent learning development of the students
individual times can be arranged
---
Long-term Abitur preparation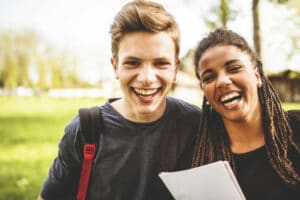 Do you prefer to start repeating and deepening the examination material earlier?
That is of course also possible with alerno. At any time you can with us with your
Start personal exam preparation in small group lessons. Relevant topics can be consolidated and anchored at an early stage and you can go into the exam in a relaxed manner.
---
benefits
individual care
Entry possible at any time
1 to 4 times a week possible
qualified tutors
1x free appointment every month

Events: according to the arrangement
Prices: from 6.21 € / school hour
Abitur examination dates Bremen
German: 04/30/2021, math: 05/04/2021, English: 04/23/2021

Abitur exam dates for Lower Saxony
German: 04/30/2021, math: 05/04/2021, English: 04/23/2021
Have we convinced you of us?
Call now for free

0800 14 14 14 6

or email us directly using our contact form.